Selina Mandrake - The Slayer (Buffy Parody)
Caught between Post-modernism and the New Age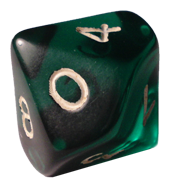 Abstract
A geeky Anglo-American girl in her high school senior year in 2011 California, finds out that she is none other than The Slayer, a legendary heroine who is destined to slay many notable vampires and demons, culminating in none other than The Master, the vampire with the oldest soul. See how she manages to do so, despite being completely non-violent, and even supportive of the demons she encounters.
This is a parody of the television series Buffy the Vampire Slayer, while referencing other pieces of popular culture, and has many ties to my other screenplay, Star Trek: "We, the Living Dead". It's far-fetched, but, on the other hand, conveys some serious messages and insights.
Hope you enjoy it!
Audio (= Dramatic Reading of the Screenplay)
You can find audio files of some work-in-progress dramatic readings of the various scenes of the screenplay. They are recorded using my own (= Shlomi Fish's voice) which isn't terribly good and has a heavy Hebrew Israeli accent and diction. They are recorded using Audacity and a microphone. Their licence is also the Creative Commons Attribution ShareAlike licence (CC-by-sa). Share, remix and enjoy!
Coverage
FanFiction.Net
Part 1 (with comments)
Mageia Forums
On the fxp.co.il forums
On the /r/buffy subreddit
Licensing
Well, since this work is a parody of Buffy the Vampire Slayer (written by Joss Whedon), and contains characters from there, I am theoretically protected by the Copyright's "right of parody" as part of the "Fair Use" provision. There are other parodies of Buffy's works online and possibly offline, and no one was sued yet.
This work also uses other characters and concepts, from other copyrighted works, and those that are already Public Domain.
All the text in Selina Mandrake - The Slayer is original, and as far as I'm concerned can be used under the terms of the Creative Commons Attribution-ShareAlike licence Unported (CC-by-sa) (either version 3.0, or at your option any later version), but like I said, the situation is more complicated than that.
I'm putting it here on this site in hope it will amuse or inspire people, and also because it may encourage people to watch some episodes of Buffy the Vampire Slayer, or of Star Trek: The Next Generation or Star Trek: Deep Space 9, learn about Jewish culture and some Near East history, read Dumas' The Three Musketeers, etc. etc. all of which I can highly recommended. I'm not charging people any money to download, build, or view the works, but I have some web commercials which I'm making some small money from, and which I hope are acceptable to the copyright holders. Please don't sue me.
Credits
1d10 Image Credit
1d10 image taken from Wikimedia Commons by User:Krdan under the GFDL/CC-by-sa-3.0.
Ebookmaker is a Python 3 script that allows one to generate an EPUB and was used for preparing the Selina Mandrake E-book. While not perfect, it proved extremely useful and the author (= Marcelo Lira a.k.a "setanta") also promptly merged a pull request I sent him. Thanks, Marcelo, for your great work!
A post about websites that allow you to sell your electronic book / EPUB.
Some people on the fxp.co.il forums helped me with purchasing some ten-sided dice I was seeking (in Hebrew).
Sources of Inspiration
Links
Buffy Links
See Also