Star Trek: "We, the Living Dead"
From perfection to imperfection; from finity to infinity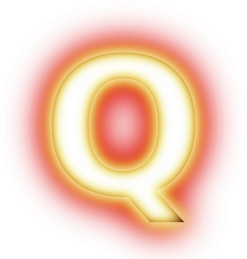 Abstract
In this fan episode of the Television show Star Trek: Deep Space Nine, we discover the true essence of the Q Continuum, and meet some "living dead": conscious beings (including humans) who reportedly died, but actually were saved and still live a prosperous life some place else in the universe, as well as "vampires": individuals who never died and have instead remained alive since they were born.
A Star Trek episode to end all Star Trek episodes, (and, more generally - story to end all stories).
Read online
This episode will contain many elements, a lot of them are common in other stories of mine:
Geek girls and female hackers.
Computers, software, maths, logic and technology.
Neo-Tech and Objectivism and related topics like individualism, greed and free economy.
Modern life.
History of the old world (Near East, Europe, etc.).
Individualism, carving your own destiny and anti-Fatalism.
Religion, Philosophy, and Mysticism.
Friendship, love, and human relationships.
All of these will be integrated into one coherent (or completely incoherent) whole.
I consider this piece, my most far-fetched (or as we say in Hebrew: "הזוי" or "deluded") piece yet. However, a Star Trek enthusiast who read it said he had read much more far-fetched Star Trek fan-fiction. A likely candidate for such a work, might be Harry Potter and the Return of James T. Kirk, which I have not read, but indeed seems extremely far-fetched.
Ebook for Purchase
An Ebook of the screenplay for purchase in EPUB and MOBI formats.
The Ebooks are made available under the same CC-by-sa licence as the source, and can be built from the repository with some technical know how.
Links
Star Trek Links
Links to the Philosophy Behind the Story
"Guide to Neo-Tech" - a small article I wrote introducing a willing reader on getting started with Neo-Tech.
Links to Judaism and Israel
Links about Hackerdom
See Also
Selina Mandrake - The Slayer (a Buffy parody) - a parody and modernisation of the show Buffy the Vampire Slayer that has many ties to this screenplay, and also features some characters and concepts from Star Trek: Deep Space Nine, and from other sources.

The Selinaverse (= Selina-universe) the world in which both screenplays take place.